Capabilities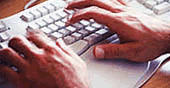 Angell's clients are serviced by an experienced and integrated team of employee benefit professionals. Our expertly qualified team includes Certified Pension Consultants (CPCs), Qualified Pension Administrators (QPAs), Qualified 401(k) Administrators (QKAs), actuaries, attorneys and other employee benefit specialists - all of whom understand the importance of integrating their individual disciplines within the larger scope of the firm's services.
The administration of retirement plans is highly regulated and extremely complex. To address that reality, Angell has built an in-house team of specialists who understand how to provide top-notch service as well as sufficient backup personnel to keep each project on schedule. We provide comprehensive services so your employees won't have to be concerned with intricate government regulations or the substantial penalties that can be levied for noncompliance.
We put our employees through a rigorous training program, and encourage and support ongoing professional education so their skills are always up to date. Many of our plan administrators have accreditation certifications through the American Society of Pension Professionals & Actuaries (ASPPA).
Caseloads are manageable and work product is carefully peer reviewed. And we have consistently delivered individualized service, quality assurance through peer review, and excellent value through better processes, systems, and fair pricing. And, while we readily use technology as a tool to make benefit administration more efficient, we also realize there is no substitute for service, quality, and value - essential elements of our success.
From creative plan design and administration, Angell is a driving force in the services industry. Our world, our reach, is getting larger. We work every day to improve your future by responding to changing needs, setting new standards, and by always exceeding expectations.