About Us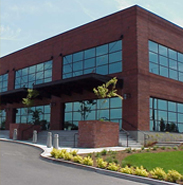 The Angell Pension Group is a national leader in third-party administration and compliance, providing outstanding service and value to more than 3,000 clients nationwide. Known for our integrity, service and attention to detail, Angell Pension Group is a think tank for employee benefit plans.
Founded in 1971 as an actuarial consulting firm, the Angell Pension Group has grown our services organically -- expanding our core services to fill our clients' needs. Today, we are one of the oldest and largest third-party administrators in the country. The Angell Pension Group provides a full array of administrative, actuarial, Section 125 and nonqualified services to a wide range of clients including manufacturers, labor unions, high-tech organizations and global industrial groups.
An integral part of the Angell value proposition is our ability to keep our clients' retirement and benefit programs in compliance. Our cost-effective management of these key administration tasks frees our clients to perform more productive business activities.
At each stage of our growth, Angell Pension Group sought out top-notch talent; we hire only the best and brightest professionals who can provide outstanding client service. Today, Angell's stable, consistent team of professionals offers our clients an impressive breadth of experience over a wide range of core competencies - including both the expertise to provide all of the specialized services that qualified retirement plans need to function effectively, as well as the in-house expertise to manage questions related to such topics as compliance, taxes and the preparation of plan documents.
Expert planning, careful documentation, efficient management and compliance-related testing are our specialty, and all of Angell's talent-based resources are focused on being the best at just one thing - servicing the needs of qualified retirement plans through payroll integration.